BOW-WAVE GEOMETRY*+
Vladimir F. Tamari
Abstract
A simple type of waveform is described. Possessing both a forward and radial momentum, the wave resembles the bow wave of a boat. It will be shown that geometrical rays, Huygens' wavelets and the Fresnel-Kirchhoff wave are all special cases of bow waves, depending on the ratio P of the forward and radial velocities.
I INTRODUCTION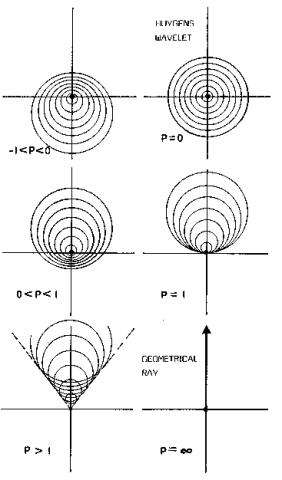 Figure 1
______________________________________
http://jp.arxiv.org/abs/physics/0303082,in which this present paper was mentioned as a reference.